Pulse Center for Patient Safety Education & Advocacy program, "Preventing Harmful Medication Errors" is approved for for 1.0 Ethics CE by the Patient Advocate Certification Board to satisfy the requirements for Board Certified Patient Advocates (BCPA). Program.

Approval Code through March 22. 2024.



Program Description
Are the elders under your care at risk for adverse events?
As people age, the risk factors for chronic illnesses increase, leading to greater reliance on medications. In fact, according to the Centers for Disease Control & Prevention:
● Nearly 1 in 2 Americans take a prescribed drug.
● 40% of older adults take five or more drugs.
● Adverse drug events (ADE) in older adults result in ~350,000 hospitalizations each year.
● Some $3.5 billion is spent each year on excess medical costs associated with adverse drug events.
Medication safety means taking the right medicine, at the right time, and at the right dose. As healthcare advocates and caregivers, we can play a huge role in improving patient safety.
For this session, we will focus on keeping records of medical records and current medications. We will be presenting two client case studies.
What Will Be Discussed
Describe how advocates and caregivers can help their clients avoid adverse events (such as monitoring medications, the right way to take medications, and storing medical records)

Identify common challenges faced when navigating care for elders in different settings.

Educate on the

questions everyone should be asking their doctors and pharmacists

Explore ways patients can save money on prescription drug costs and why that's important

Provide clarity on how to safely dispose of unused and expired medications

Generate ideas on programs, softwares and other resources that can help advocates.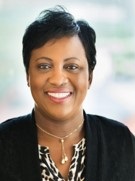 Ruthlyn Noel-Joseph, MPH, BCPA


Ruthlyn Noel-Joseph is the Founder and Chief Problem Solver at Healthwhiz Solutions, a certified woman- and Black-owned firm providing insurance services, care navigation and health care strategizing for individuals, plus benefit advisory for small to midsize companies. Ruthlyn has over 15 years' experience supporting individuals during periods of health crisis and transition and has trained thousands of consumers, many with rare conditions, on how to navigate insurance and advocate for themselves.
Ruthlyn is a licensed advisor. She is certified through America's Health Insurance Plans (AHIP) to sell Medicare and New York State of Health for the individual and small business exchanges. She's also appointed with many of the top regional and national carriers.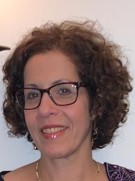 Sheri Cohen is a pharmacist with 30 years of experience working in hospital, home infusion, long-term care, concierge and most recently, retail pharmacy settings. Sheri is also an immunizing pharmacist with additional training in preparing intravenous medications and developing patient care plans for drug therapy at home.
Sheri has also consulted with patients in their doctor's office and in the retail pharmacy regarding medication usage and cost savings. Sheri enjoys face-to-face interactions, often taking extra time to listen to her customers concerns and answer their questions. This has allowed her to build rapport and foster long-term relationships that have customers keep coming back.



Check your inbox to confirm your subscription