Pulse Center for Patient Safety Education & Advocacy program, Medication Safety is approved for 1.0 CE in Ethics by the Patient Advocate Certification Board to satisfy the requirements for Board Certified Patient Advocates (BCPA).
Approved through March 14. 2024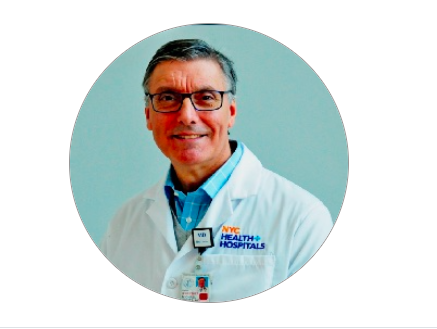 About Michael Devito, MD
Dr. DeVita spent 23 years of his career in critical care medicine at the University of Pittsburgh before moving to Connecticut, where he delivers critical and palliative care. He led the creation of the western hemisphere's first Rapid Response System, and held the first international conference on Rapid Response.
Dr. DeVita is an internationally recognized speaker, has published over 100 articles, dozens of textbook chapters, and is lead editor of three RRS textbooks. For his work in RRS, the Society of Critical Care Medicine selected him for society's highest honor, the Asmund Laerdal Award for contribution to resuscitation research.
A founding member of the International Society for Rapid Response Systems, Dr. DeVita was elected its inaugural President. Dr. DeVita was also a founding member of the Society for Simulation in Healthcare.
About the Presentation
Palliative Care or Hospice Care: Patient Safety Matters
Keeping patients safe has been a core tenet of healthcare for decades now, often focusing on medication safety, procedure safety, and facility safety among others. However, Dying Safely has often been overlooked. Patients who are dying are often not recognized as such, and therefore not treated effectively as their last hours are approaching. This presentation describes the harms that come from not managing dying adequately, and how to intervene to enable safe dying.
Objectives:
Participants will understand the difference between palliative care and hospice care and how to choose the appropriate care.
Participants will be able to describe signs of dying.



Check your inbox to confirm your subscription