Pulse Center for Patient Safety Education & Advocacy program, Origins of Patient Safety and How Simulation is Used to Make Care Safer is approved for 1.0 CE in Ethics by the Patient Advocate Certification Board to satisfy the requirements for Board Certified Patient Advocates (BCPA).
Approved Through March 14, 2024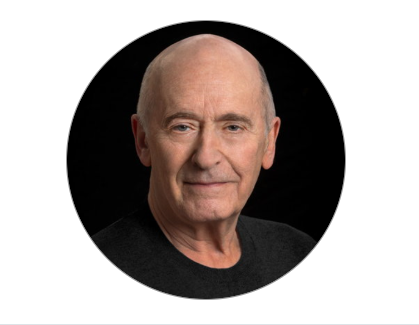 About Jeffrey B. Cooper, Ph.D

Jeffrey B. Cooper, Ph.D. is Professor of Anaesthesia at Harvard Medical School and Massachusetts General Hospital. He is the founder, Executive Director Emeritus and Senior Fellow of the Center for Medical Simulation in Boston.
Dr. Cooper is one of the pioneers in patient safety. He did landmark research in medical errors in the 1970's and is a co-founder of the Anesthesia Patient Safety Foundation (APSF). He was for many years Director of Biomedical Engineering at the Massachusetts General Hospital and then Partners Healthcare System. He is author or co-author of over 150 peer reviewed articles and book chapters.


Dr. Cooper has been awarded several honors for his work in patient safety, including the John M. Eisenberg Award for Lifetime Achievement in Patient Safety from the National Quality Forum and the Joint Commission and the Lifetime Achievement Award from the American Academy of Clinical Engineering. He received the Distinguished Service Award of the American Society of Anesthesiologists in 2013, the only non-MD to receive the honor. He is one of the first two members of the Hall of Fame of the American College of Clinical Engineering and is among the inaugural fellows of the Academy of the Society for Simulation in Healthcare. In his personal life, he is an equestrian, avid Argentinian tango dancer and dabbles in haiku and poetry.



About the Presentation
Origins of Patient Safety and How Simulation is Used to Make Care Safer
Before the early 1980s, the term "patient safety" was not in the healthcare vocabulary. That began to change when the specialty of anesthesiology began to embrace the need to prevent harm to patients. Those efforts greatly expanded, perhaps independently, to all of healthcare starting in the late 1990s. We'll review the key events and personalities and describe the current landscape of patient safety generally.
One element of patient safety that this speaker was influential in catalyzing is the use of simulation for training healthcare providers, especially in how to respond to crisis situations and generally how to perform as effective teams to both prevent crises and respond to them well. We'll hear how simulation is used in healthcare in many different ways and even how some patients get involved in training activities. The day hasn't yet arrived where simulation is used routinely as it is in aviation and nuclear power, but we're moving in that direction.




Check your inbox to confirm your subscription