Pulse Center for Patient Safety Education & Advocacy program,  Interpersonal Communication Versatility: Tailoring Communication Style to Improve Patient Outcomes is approved for 1.0 CEs by the Patient Advocate Certification Board to satisfy the requirements for Board Certified Patient Advocates (BCPA). Program.
Approved Through March 17. 2024


Presented By:
Alyssa Cottone

Alyssa Cottone, founder of C Sweet Consulting & Training, has been advising and educating professionals the last 10 years of her career. Her passion for helping others led her to obtain a Bachelor's in Wellness Management and a Master's in Industrial and Organizational Psychology. Through these programs, she gained the knowledge and finesse to effectively integrate training programs into various business types.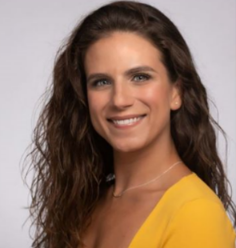 About This Presentation
While communication can be simply defined as the exchanging or imparting of information, communication is a complex concept that comes in many shapes and sizes. As health and human service providers, it is our responsibility to identify how our patients and others around us offer and receive information most comfortably in an effort to reduce medical error. This presentation will provide participants with practical tools and concepts to: 
Navigate and engage various verbal and nonverbal communication styles 

Understand the differences between verbal and nonverbal communications 

Apply relevant theories to explain reasoning for patient (and peer) communication styles

Incorporate practical skills and concepts to engage various communication styles and population
Check your inbox to confirm your subscription