Pulse Center for Patient Safety Education & Advocacy program, "Advance Directives"' is approved for 1.0 CE by the Patient Advocate Certification Board to satisfy the requirements for Board Certified Patient Advocates (BCPA). Program
Approved through March 17. 2024
Louis Voigt is a graduate of the State University of Haiti School of Medicine. He completed his residency training in Internal Medicine and fellowship training in Pulmonary Disease at New York Methodist Hospital and fellowship training in Critical Care Medicine at Memorial Sloan Kettering Cancer Center. He holds a Masters of Bioethics degree from Columbia University and certifications by the American Board of Internal Medicine in Internal Medicine, Pulmonary Disease, Critical Care Medicine, and Hospice and Palliative Medicine.

He is an Associate Professor of Clinical Medicine and Anesthesiology at the New York Presbyterian Weill Cornell Medical Center, an Associate Attending Physician in the Department of Medicine and in the Department of Anesthesiology, Pain and Critical Care Medicine, and the Ethics Committee Chair at Memorial Sloan Kettering Cancer Center. Also, he is the Medical Consultant for Advanced Cardiac Life Support by the American Heart Association at Memorial Sloan Kettering Cancer Center. Current research interests include ethical issues surrounding end of life care, decisional capacity, advance directives, decision-making processes for critically ill patients, and ICU-related complications such as delirium.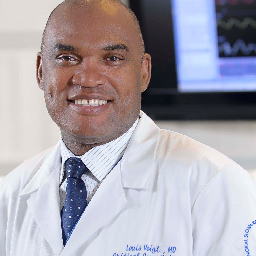 Julia Ramirez
Personal Experience

Julia Ramirez is the Director of Patient Relations at Memorial Sloan Kettering Cancer Center.

In this role, Julia oversees the Patient Representative Department and delivery of patient advocacy services. Julia has had a successful 15-plus year history in developing community outreach programs at MSK. Most recently, Julia worked for almost 10 years with the Immigrant Health and Cancer Disparities program, bridging the needs of immigrant and underserved patients with the Integrated Cancer Care Access Network (ICCAN) and Food to Overcome Disparities (FOOD) program. Her achievements were recognized in 2018 when she received the Wholeness of Life award, and more recently as one of the few non-physician recipients named to Crain's New York Business 2020 Notable in Healthcare award.

Prior to joining MSK in 2011, Julia worked for New York University's School of Medicine managing and overseeing their immigrant community program as an educator and manager.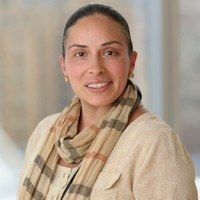 About this Presentation
This presentation will discuss the importance of considering and documenting a health care proxy and advance directives as well as communicating these determinations to your health care team. We will explore the ideal time to begin these conversations with your family, significant people in your life and healthcare team in the context of a shared decision making model. A clinical case presentation will be provided to outline the challenges and opportunities available to patients and why beginning the process prior to a crisis situation is in the best interest of all concerned.
Objectives:
Define the purpose of a HCP and advance directives

Discuss the optimal time to make a determination of a HCP and advance directives

Discuss barriers, challenges and opportunities in establishing a HCP and advance directives
Check your inbox to confirm your subscription