Pulse Center for Patient Safety Education & Advocacy program,
"A Guide to Navigating a Cancer Diagnosis"
is approved for 1.0 CE in Ethics by the Patient Advocate Certification Board to satisfy the requirements for Board Certified Patient Advocates (BCPA). Program. Approved through February 26th, 2025.
About this Presentation
Thanks to recent advances in medical research and genomics, our knowledge of every type of cancer has grown exponentially in the last decade. Oncology, the branch of medicine that specializes in the diagnosis and treatment of cancer, may be the most complex discipline in medicine today. According to the National Cancer Institute, it includes medical oncology (the use of chemotherapy, hormone therapy, and other drugs to treat cancer), radiation oncology (the use of radiation therapy to treat cancer), and surgical oncology (the use of surgery and other procedures to treat cancer).
Facing a new cancer diagnosis can be overwhelming. But given the immense complexities of this field, patients and families who lack the expertise, current knowledge or insights into the health care system and oncology, specifically, are at a distinct disadvantage to make informed decisions. While the learning curve may be steep, it is important that patients receive and understand vital information and insights in order to understand their cancer diagnosis and viable treatment options, including exploring cutting edge treatment options and relevant clinical trials.
This presentation will help attendees understand the basic components of a cancer diagnosis, gain a working knowledge of the role of genomics in diagnosis and treatment selection, and know when and how to solicit a second opinion. The presenter will utilize several Case Studies to lead a guided dialogue with attendees to support the learning process and solidify their understanding of core concepts.
Finally, the presenter will share useful resources and helpful tips for assisting and supporting individuals and families on their cancer journey.



Dana Hutson, BCPA, Cancer Champions, LLC

Dana Hutson, BCPA & Founder of Cancer Champions, LLC, combines 25 years of experience in the healthcare industry with personal family experience to provide compassionate guidance to people who find themselves in the uncharted territory of a cancer diagnosis. Dana's background includes extensive experience working within the BioPharma industry. Dana's expertise in Oncology helped her develop deep insights to understanding a cancer diagnosis, translating medical terminology, researching and vetting clinical trial options and treatment protocols for various forms of cancer, coordinating multidisciplinary care, preparing for doctor's appointments, and so much more.
Dana helps individuals and families gain clarity in the confusion of a cancer diagnosis. Throughout her interactions, Dana integrates a compassionate approach while consulting, educating and advocating for individuals and loved ones as they navigate a complex healthcare system, empowering them to make life-altering decisions with confidence.  
In addition to writing articles and blogs related to cancer care, Dana has developed numerous informational tools and tips to support individuals and families on their cancer journey. As a valued and respected public speaker, Dana is often speaking to community groups and organizations and is also a proud Community Educator with The Care Partner Project. In every sense, Dana is a true Cancer Champion!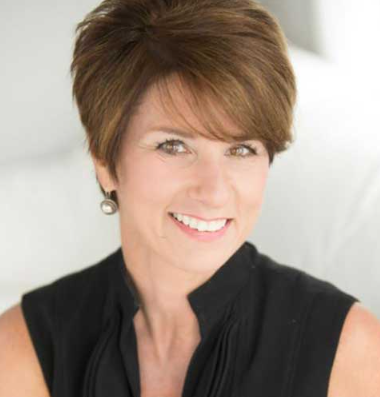 Check your inbox to confirm your subscription